About the Issue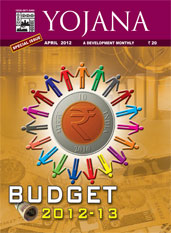 The Union Budget 2012-13 presented by the Finance Minister Mr. Pranab Mukherjee on 16th March 2012 seeks to accomplish the path of rapid, inclusive growth by pursuing five major objectives to be addressed effectively in the ensuing fiscal year.Termed realistic and pragmatic the budget focuses on domestic demand driven growth recovery, create conditions for rapid revival of high growth in private investment, address supply bottleneck in agriculture, energy and transport sectors; address the problem of malnutrition and improve delivery system, governance and transparency, and address the problem of black money and corruption in public life. These objectives are to be met by raising higher revenue through indirect taxes and tapping the services sector in a major way by hiking excise and services tax levy from 10 to 12 percent. Moreover, Government has taken steps to address the issue of black money, and a White Paper on Black Money is proposed to be laid in the current session of Parliament. A series of measures has been proposed to deter generation and use of unaccounted money.
Addressing Growth Revival and improving delivery systems
Srinivasa Sethuraman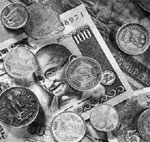 India's Budget for the fiscal year b e g i n n i n g April 1, 2012 - the first year of the 12th Five-Year Plan (2012-17) -has had to be framed in an extraordinarily difficult context - a sharp slowdown in economic growth, persisting high inflation, unabated surge in international oil prices and resultant subsidies widening fiscal gaps, and trade and finance spillovers from an uncertain global environment.Adding to complexity are the tensions in polity frustrating efforts so far at consensus-building by the multi-party UPA Government around policies for sound economic management and vibrant advance toward higher growth with inclusiveness as well as global competiveness. It is against this sombre background that the mature Finance Minister, Mr Pranab Mukherjee, has carried out one of the most dexterous exercises in budget-making, designed to bring about a strong economic revival in the new fiscal year with a credible three-year roadmap to reduce subsides and fiscal imbalances.Its successful implementation would further enhance India's standing in the world economy both as a source of stability for global growth and a safer investment destination. As the Finance Minister noted while presenting the Budget in Lok Sabha on March 16.
Challenges and Opportunities
Pinaki Chakraborty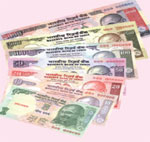 High fiscal deficit number for the year 2012-13 cannot be compared with that of 1990s as fiscal fundamentals now are much stronger. Budget is also increasingly getting skewed towards soft sectors like education and health and other rights based entitlements that can provide long term growth dividend. However, if funds allocated for these programmes are not effectively utilized it can create long term fiscal problems.The Budget 2012-13 has been presented in an uncertain global economic environment and declining Indian economic growth.Multiple challenges that had to be factored in while formulating the budget proposals were global economic uncertainty, eroding investors confidence in India and economic growth and above all the issue of access of government provided services to the poor and deserving particularly the subsidies. The budget seems to have followed fiscal expansion both on the direct tax side and on plan expenditure. The direct tax proposal, as estimated, would result in a revenue loss of more than ` 4000 crore. But in case of indirect taxes, particularly in case of excise duty and service tax there has been a general increase in the rate. Also, a welcome move is the introduction of negative list for service taxation which was recommended way back in 2004 by the Committee on Service Taxation.
Taxation Proposals
T N Ashok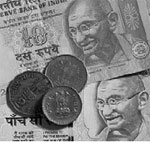 Pranab Mukherje will probably go down in history as a Finance Minister who did his job well for the country but was never understood in the right perspective by either Corporate India or the Individual Tax Payer in the 2012-13 budget he presented to parliament on March 16, 2012. Corporate India felt disappointed no major announcement had been made to kick-start an economy in a limbo in the wake of a second recession threatening the global economic order and the individual tax payer grappling with a spiralling inflation did not get the much needed tax reliefs as the exemption limit was pushed to just `2 lakhs from `1.80 lakhs instead of the demand for `3 lakhs. Corporate India fears that the excise hikes and the rise in service tax and widening of the service tax base might push up costs of raw materials and consequently anufacturing costs making it less competitive in both the domestic and international markets. The individual tax payer feels if products become costlier manufacturers will pass on the burden to the customer,then the relief from the marginal rise in the exemption limit of Income Tax would stand negated.Because the cost push inflation will make him pay more for the commodities he seeks to buy with the extra income which does not in real terms become extra at all.
Agriculture and the Budget
Surinder Sud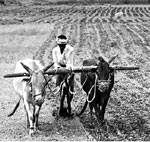 The 2012-13 Budget, pres e n t e d b y t h e finance minister, Mr Pranab Mukherjee, has dished out a slew of small, but significant and need-based, measures that are expected to pave way for faster agricultural growth. This seems to be part of the strategy to address the supply bottlenecks in agriculture which has been listed among the five objectives of the Budget for the first year of the 12th plan that begins from April 2012. Some of the sops and duty concessions mooted in the Budget are aimed at wooing private investment in agriculture and its allied and supporting sectors, including agricultural research, fertiliser and irrigation, to assist in achieving the overall growth objective. The total plan outlay for the department of agriculture for next financial year has been stepped up by 18 percent from `17,123 crore in 2011-12 to `20,208 crore in 2012-13. Though this increase of around `3,085 crores does not seem adequate, given the vast dimensions of this sector and the need for boosting public investment in it, but this is one of the largest hikes in outlays in recent years. A large part of the additional funding is proposed to be inducted in the agriculture ministry's flagship farm development programme,the Rashtriya Krishi Vikas Yojana (RKVY). A special feature of this scheme that contributed to its success is the flexibility it offers to the state governments in spending the Central funds
Energy Access and Gender Inclusion in Energy Planning
Jyoti Parikh
Dinoj Kumar Upadhyaya
Rajiv Ratna Panda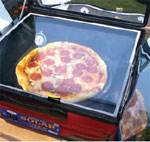 Despite high economic growth and technological progress in many spheres such as nuclear energy, space and information and communication technologies, rural women still continue to cook as they did centuries ago or even millennia ago. Five year plans spend lakhs of crores in the energy sector allocating funds for coal, oil,gas, renewable and nuclear energy, yet these funds do not solve the problem of access to energy as there is no strict mandate that women must be benefited from these public expenditures. Rajiv Gandhi Grameen Vidyutikaran Yojana has a mandate to provide electricity access to every below poverty households in the country but it covers only electricity. For cooking fuels they continue to rely primarily on biomass as NSSO (2004-5) data shows verwhelmingly 84 percent rural households use non commercial energy for cooking.Women are the key agents of household management and they are mostly involved in gathering the energy resources for cooking and other household activities, therefore, for personal development too, access to modern energy appears to be quite critical. On the other hand, women's role is indispensable for energy efficiency