Every year we celebrate our Independence Day with reverence as we pay homage to our martyrs and freedom fighters. It is also the time to introspect on our achievements, our successes and failures and chart out the path that has to be travelled. Yet sixty five years of independence is but a small step in the long journey of India's history and civilization. The advent of political democracy in India has been unique and distinct. The Indian Constitution, created a democratic republic and pledged to secure justice, liberty, equality and fraternity for all its citizens. Universal adult franchise was provided for all at one go and provisions were built into the Constitution for affirmative action in favour of the disadvantaged and weaker sections. Economic development at the dawn of independence was shaped by India's colonial past and the nationalist present. The state was to a play dominant role in the process of development with conscious efforts to integrate with the world economy. Consensus evolved over the increasing return of industrialization, it being synonymous with development.
An optimistic future for Indian Education
Yash Pal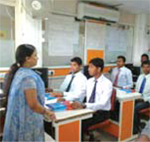 A few days ago I received a call from someone who seemed as disturbed as I sometimes get about the state of our education. This person demanded that I do something of the kind I had done a few years ago to save our children from intellectual violence. After a brief conversation I became aware that he was referring to the Public Interest request I had made to the Supreme Court about sudden sprouting of a large number of universities in Chhattisgarh. With the help of a number of worthy public interest lawyers it became possible to abolish a significant number of spurious universities. I am sure many students who had enrolled suffered, but the young have a lot of resilience. The abolished universities did not disappear but found a new life with the help of state politicians and other well wishers, and many of them were back with greater vigour than before. It had been discovered by some entrepreneurs that some type of education is extremely lucrative.The gentleman who had called me wanted me to get back into a similar act! I am not in a mood to get into that kind of a fight again. I thought about the intense thinking done by a committee set up MHRD and the fact that the deep and beautiful Report, called the National Curriculum Framework, submitted by it was generally admired in the country and by many academic circles around the world. It seemed possible that finally a change was in the offing.
Land Acquisition for Infrastructure and Industry
N C Saxena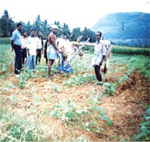 Fast economic growth in the last two decades has increased demand for land from many sources, such as infrastructure, industry, resource extraction (such as mining), and urbanization, including real estate. Even when many of these activities are funded privately and driven by profit motive, they serve a social purpose, as employment generation per unit of land is higher in non-agricultural uses than in agriculture. For instance, a 4000 MW thermal plant may displace about 250 households but would create tens of thousands of new jobs by providing power to small industry and tubewells that would increase both gross cropped area and productivity. At present the share of urban dwellers in total population of India is 32 percent, but they occupy only 6 percent of the total area of the country. Thus growth through industrialization and urbanisation would not only increase labour productivity but will reduce pressure on farm land by pulling people away from land to non-farming occupations. However, land acquisition has emerged as the most important structural constraint in India to the process of fast industrialization and improvement in infrastructure. Delays in procuring land leads to uncertainty and cost escalation, and thus affects development.
The Challenge of Planning for Women
Nirmala Buch
The 20th century will always be known for the major transformation in Gender Revolution. "The women's movement and a pro-women commitment to social change – or a feminist perspective on diverse dimensions of the change – emerged among different regions and peoples at different points of time. Their engagement with prevailing ideological currents – promoted path ways of mutual influence (Mazumdar : 2012). The Indian Republic started its course of planned development with its first Five Year Plan in 1952 and its course of planning through the 12 Five Year Plans and intermittent annual plans reflected the gradual understanding of women's question and gender and governance equation and efforts to introduce programmes to address the issues involved. A reflection on its story can "trace the evolution of ideas, strategies, concrete measures in policy/programmes/planning interventions" introduced in India (ibid). It also shows that though the Indian planning has moved beyond "the still persisting invisibility of gender based difference in the outcome of actions by the state or other agencies of society" (ibid.) it is still facing numerous challenges as every initiative brings up new issues and concerns. Development planners in the first Development Decade (1960-70) and earlier saw women only as passive beneficiaries of social services. This was the case not only in India but also elsewhere.
March of Democracy
R C Rajamani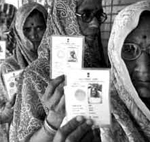 In a nation's history 65 years is a small period. India, which has completed 65 years of independence, is still a young nation. The Country with a civilization of several millennia has been able to survive as a democracy despite challenges posed to it in the last six decades and more.Not only that, the nation has made giant strides in diverse fields in this short span and has emerged as an economic power to reckon with in the comity of nations. It is already seen as an Asian superpower.India passed the first test of democracy in 1952 when the first general elections were held. Since then 14 more general elections have been held and power transferred from one party to another and one coalition to another in a smooth, peaceful manner. There has been no vacuum whatsoever in governance. This is seen as democratic India's triumph, especially viewed against instability in the rest of South Asia that has often witnessed overthrow of elected governments to be replaced by military despots. The young nation gave voting right to everyone who was 21 and above, irrespective of gender, caste, creed or community. Years later the voting right was also given to those who are 18 and above.
Agricultural Development
Surinder Sud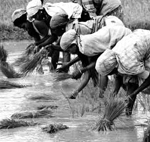 The Indian agriculture has traversed a noteworthy distance, albeit on a patchy track, in its transformation from food crops-based subsistence farming at the time of Independence to a diversified, market-oriented agriculture now. The broad direction of this diversification has been towards high-value commodities as reflected in gradual, yet steady, rise in the share of horticulture, livestock and fisheries in the overall agricultural gross domestic product (agri-GDP). The initial period, however, witnessed faster growth in the production of foodgrains, especially wheat and rice, in responce to the need for ending food shortages and dependence on food imports. But subsequently the output of non-food crop also began to surge. However, disquietingly, many of the drags that constrained the farm sector at the time of Independence have endured. These include, among others, unduly heavy burden of population and workforce that depends on agriculture for livelihood, fragmentation of land into small and even tiny operational holdings, and unabated depletion and degradation of natural resources, especially soil and water. On top of that, climate change has now emerged as a new menace. The net result is that the profitability edge of farming has been severely eroded. A sizable section of farmers, particularly rural youth, want to quit this occupation but are unable to do so for want of alternative avenues of employment and livelihood.
Download Full Magazine in

PDF